Michael J. Baker
mbaker@castandbaker.com
President
Michael Baker co-founded the company in 1985.  He started in the consturction business very young, quickly elevating his career from foremen to project manager with large construction companies.  Since starting Cast & Baker, he remains personally involved in all construction projects, as well as, the oversight of the day-to-day operations of the business.  He has nearly 40 years of industry experience and success in full-service construction management.
Mike Yadlosky
myadlosky@castandbaker.com
Chief Estimator
Mike Yadlosky serves as chief estimator of Cast & Baker Corporation, responsible for all phases of the project bid — from search to submission.  Mr. Yadlosky joined the Cast & Baker in 2012 after nearly 30 years experience in both field and office management with some of the biggest names in the construction industry.
Dave Lash
dlash@castandbaker.com
Sales / Estimator
A 33-year veteran of the construction industry, Dave Lash signed on with Cast & Baker in 2016 to lead the new paving division.  His expertise in paving operations, as well as his experience in time, cost and labor estimates, is indispensable when determining a project's cost effectiveness and profitability.   
Louis Piccin
lpiccin@castandbaker.com
Project Manager
With nearly three decades of heavy highway construction experience, Lou Piccin came on board to assist in the bidding and management of multi-million dollar projects.  He has history with both private and public work and experience managing subcontractors, negotiating pricing and performing budget analysis.  
Joe M. Baker
jbaker@castandbaker.com
Project Manager
Joe Baker got his start with Cast & Baker at the age of 16, working in the company's on-site maintenance facility and escorting heavy equipment hauls.  He soon advanced to assistant field foreman and now confers with field management to supervise work procedures, while also assisting in bid preparation.
Address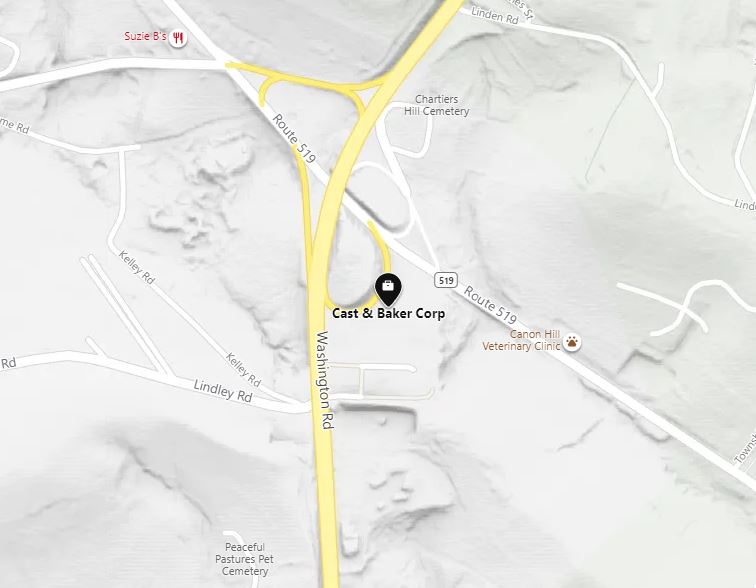 Cast & Baker Corporation
2214 Washington Road
Canonsburg, PA 15317
Ph: 724-745-6430
Fx: 724-745-7778